Racial slurs on a burned house in Houston
October 11, 2005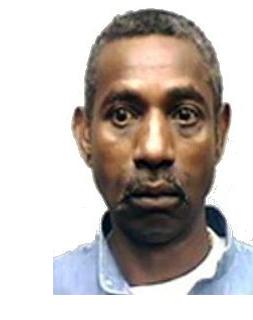 Samuel White was behind on his mortgage payments, his home insurance, and his real estate taxes, looking at foreclosure proceedings just days away. That's when he came up with an idea: why not burn the place down and blame it on racists?
So that's what he did, on Tuesday, October 11, 2005.
Trouble is, Mr. White, like so many of these hate crime fakers, is not the brightest bulb in the chandelier, and he made more mistakes than Wile E. Coyote chasing Road Runner. Number one, he wrote racial slurs on many of the walls before he burned his house down, but he misspelled most of them. Not definite proof of anything, true, but he also painted swastikas on the walls and got them backward, which is a little more suspicious given the common-sense presumption that actual Nazis would know better.
Number two, he was seen by neighbors moving all of his crap out of the house right before the fire. Not just some of his crap,
all
of his crap. The burned house had no furniture left in it, no appliances, no blinds on the windows. He stashed his refrigerator at his girlfriend's house. He even took the lightbulbs.
Gee, that's not suspicious.
In case there was any doubt this was arson for insurance money, trained dogs found the scent of gasoline everywhere.
Funny thing is, this bogus hate crime actually worked. Mr. White's mortgage was paid off and he collected an additional $10,000 from the insurance company. By the time authorities got around to charging him with arson and insurance fraud, in 2007, he had his money in hand and had disappeared.
So okay, maybe he's not the dimmest bulb in the chandelier.
Sources:
1/17/07 - KTRK-TV Houston -
Homeowner accused of arson insurance scheme
1/18/07 - KPRC Houston -
Officials: Homeowner Staged Hate Crime For Insurance Money
1/19/07 - Houstonist -
Cops: Man faked hate crime, burned house for money
9/15/09 - Insurance Journal -
Crime Warp: Fake Hate Crimes Lose More Than Money
Posted from Reno, Nevada, USA