"Dead Black Man's Brains"
March 28, 2000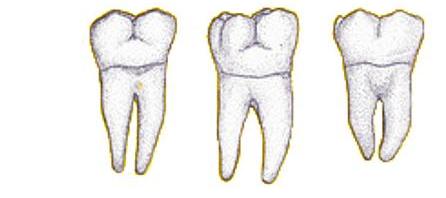 The first email was sent to the adminstrators of the University of Iowa College of Dentistry on Tuesday, March 28. It came from a sender named "Minorityrid Committee" and demanded that adminstrators remove all minority students from the college within three days.
News reports don't mention whether there was an "or else." Perhaps it was merely implied.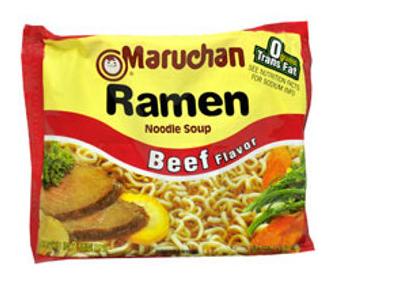 The second email came two days later, this time addressed to eight minority students, warning them to fear for their lives and their families. After that, things just got worse and worse, with constant email threats and even a plate of red-dyed ramen noodles left outside a black dental student's door labeled, "Dead Black Man's Brains."
Yuck. I wonder if Stephen King was on the suspect list.
Shortly after the ramen noodles incident somebody lit a lab coat on fire, and when 1,000 protestors gathered to hold the de rigeur march against racial hate crimes, Minorityrid Committee emailed, "We want you to come out and rally and protest. Come to work and school and classes. Come and be patients at the College of Dentistry. But every day, you should say goodbye to your family and loved ones as if it would be your last chance."
By April 18 the unknown desperado had resorted to bomb threats emailed to individual minority students and the FBI was on the case. It's never a good thing for bogus hate crime perpetrators when the FBI decides to help. Usually within a few days they've found and arrested the slimy nincompoop.
On April 20, police arrested Tarsha Michelle Claiborne, a black second-year dental student, who was apparently stuggling academically and wanted some kind of excuse for failing out of the College of Dentistry. This is par for the course. When you look into the backgrounds of the people who fake hate crimes, you never find admirable, successful, whole lives. You find failure and shame and lack of scruples.
Also par for the course is the collateral damage that occurred at the University of Iowa. This time, in addition to the usual suspicion directed at whites, and fear experienced by blacks, there was the embarrassment experienced by University of Iowa publicist Ann Rhodes, who when asked by a reporter if she was surprised that the perpertrator turned out to be a black female, replied, "I figured it was going to be a white guy between 25 and 55 because they're the root of most evil... but what do I know?"
Presumably she was attempting to be funny, but whether she was or not, university officials were not amused. Poor Ms. Rhodes was forced to issue an apology that same day, saying, "It was inappropriate to joke about such a sensitive issue."
Call me crazy, but I thought it was funny. Seems to me these bogus hate crimes would get a helluva lot less traction if more people kept their senses of humor.
Good on you, Ann.
Sources:
4/21/00 - Los Angeles Times -
Racist E-Mail at Iowa College Is Linked to Black Student
4/27/00 - National Review -
PC Dictatorship & Double Standards
6/3/00 - World Magazine -
Fabricating hate
8/17/00 - Diverse -
Campus Cops Try To Fill Role As Cyber Superheroes
6/18/01 - Quad-City Times -
Guilty plea entered in hate crimes
Posted from Reno, Nevada, USA